Cornerstone Animal Hospital offers boarding services for dogs and cats. You may bring in your pet's favorite toys, rugs etc. to make them feel more at home. We will feed our kennel food or the food you provide according to your instructions. We will also give your pet's regular medication for an additional fee. Pet owners often combine boarding with other services, such as teeth cleaning, grooming or lab tests, which can be done during the time your pet is a guest with us.
The cat boarding area and dog boarding areas are in separate parts of the building, so if your cat is not used to being around dogs they will not be exposed to them. Please schedule your pet in advance, as positions fill up quickly.
Vaccinations
Cornerstone Animal Hospital requires all boarded cats and dogs to be current on their vaccinations. Dogs must be current on Rabies, Bordetella (kennel cough), DHPP and Canine Influenza vaccinations and cats must be current on Rabies and FVRCP. If your pets are coming due on their vaccinations, we ask that you get them current at least one week before they come in to board, to allow the vaccine time to become protective.
Dog Boarding Facilities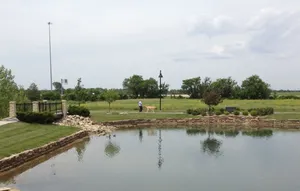 Our canine guests enjoy separate kennels and regular exercise three times a day through our dog-walking services. In addition to our regular 3ft x 6ft runs, we currently have one extra-large 5ft x 6ft run available.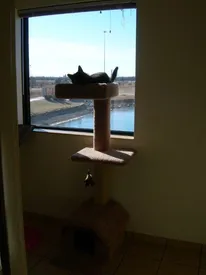 Cat Boarding Facilities
Cats have the option of staying in a cat condo (kennel) or a spacious cat room which offers room to romp and a window with a lakeside and bird watching view.
Hours
Boarding hours for checking in and out are the same as our clinic hours, Monday - Friday 7:30am - 5:30pm. You may make advance arrangements to pick up your pet on Saturdays, Sundays and holidays when the animal hospital is closed. In that case, you will pay your boarding fee when your pet checks in and specify which of the two pick-up times (8-8:30 a.m. or 5-5:30 p.m.) you will be coming. When the Hospital is closed, you will need to come to the back door to meet the kennel staff and pick up your pet(s).